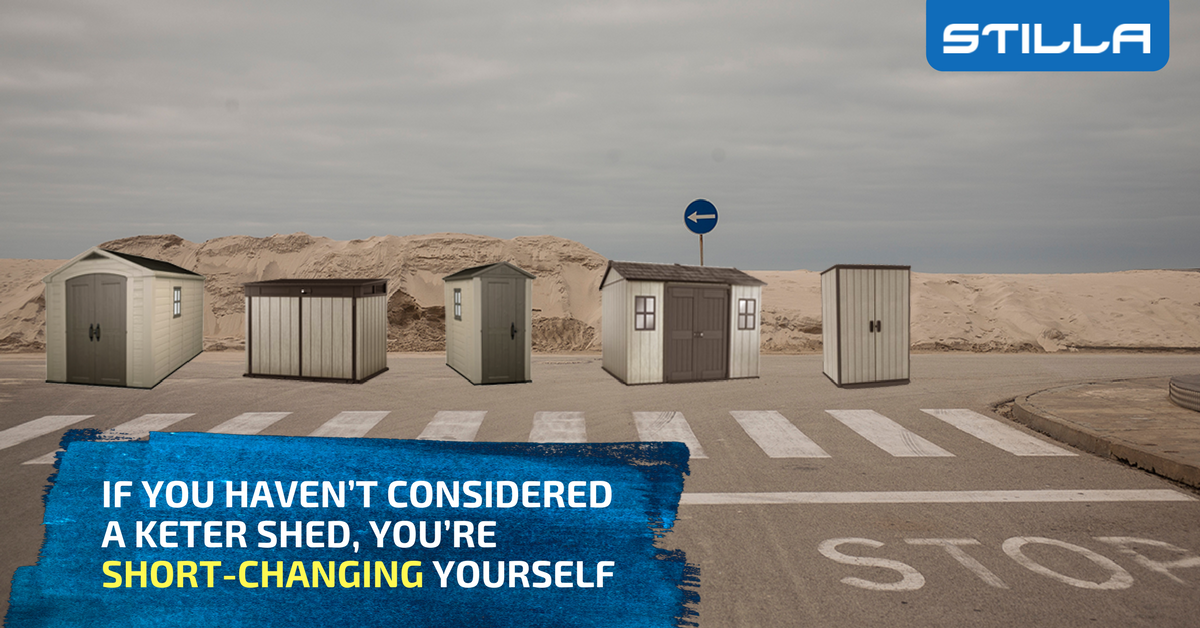 10 Feb

If you haven't considered a Keter shed, you're short-changing yourself

Aussies have sheds. It's just a fact of life in this sunburnt country.

But does the average Aussie know sheds?

According to Henry Reich, owner of Outdoor Furniture Northside in Carseldine, Queensland, not as much as we'd like to think.

"I think Australians have traditionally had steel sheds," he says, "but many don't know that there's a much better option."

That alternative is the UV-treated polypropylene that is used in the Keter range of outdoor storage products.

"In Europe and America, they don't have to explain what it is because they've had this product for a long time, but here in Australia I think people have been put off by the experience of the cheap plastic garden chair that got all brittle and snapped, so they go 'Oh, plastic – that's not going to last'," Henry explains.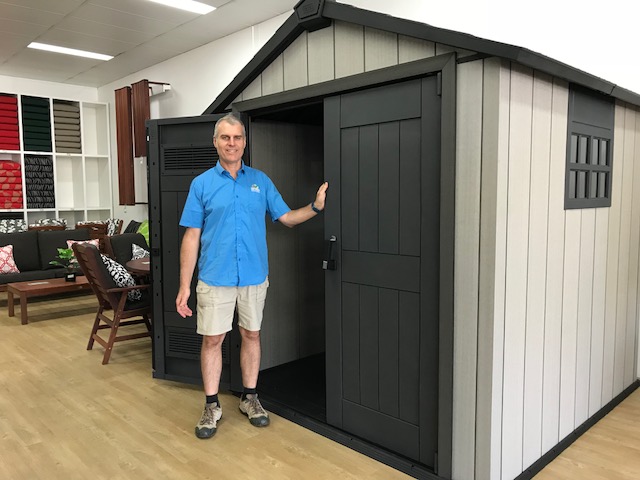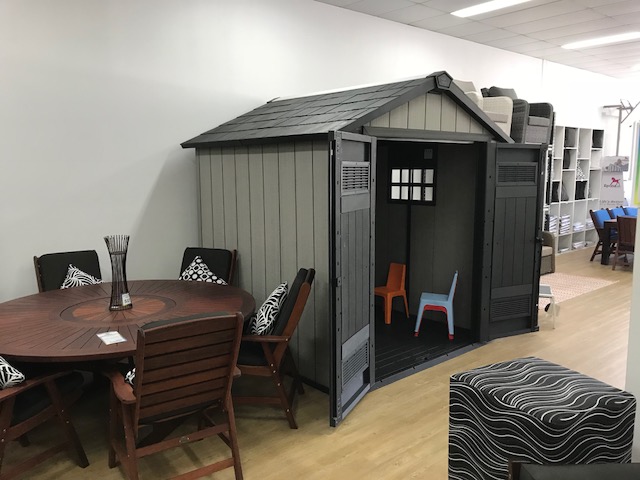 "But this is polypropylene. It's the same material as your wheelie bin. It's durable, it's got UV treatment in it, it's long lasting, the colour doesn't change …
"Just think about how durable your wheelie bin is and how much it withstands from the harsh Australian climate."
Having sold sheds at his family-owned business for 16 years, Henry says most people need to see the Keter products in person to really get it.
"The first thing that happens when people look at it is they go 'Oh, this looks so much nicer than a metal shed. This is attractive, this is going to look good in my garden'.
"Then they get the rest of the picture: it's not going to be too hot, it's going to last a lot longer because it has the UV treatment, and it's a lot more flexible.
"The sheds often have a skylight in them for natural light, the doors are much easier to open and close – because that's one of the problems with the metal sheds – their doors are quite flimsy and often bend, and that's one of the things that's quite frustrating, when every time you go to your shed you struggle to open or close the door."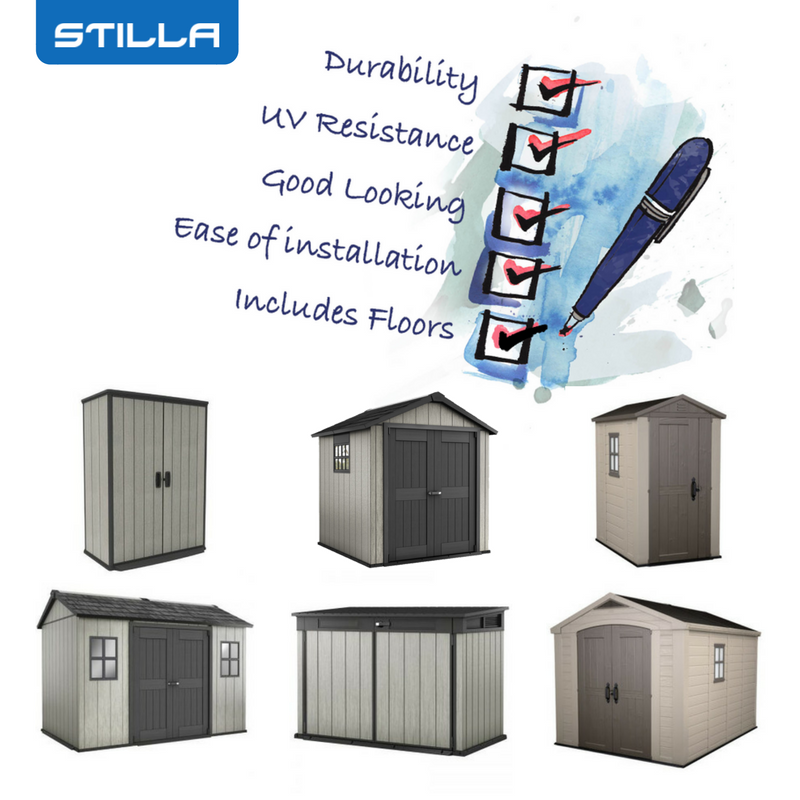 Henry has seen many customers' eyes widen as they realise that they've discovered something pretty amazing.
"For the first-time person that sees it, it's sort of not on their radar, but you can see them move from 'I was going to get a metal shed' to thinking differently.
"You see the cogs start ticking for them."
"A lot of people have seen the storage boxes in the Keter range, but haven't seen the sheds," he adds.
Once people have seen and touched a Keter shed – Outdoor Furniture Northside has two set up in store – they start to see the possibilities.
"The sheds come with a floor, so you don't need to get a concrete slab put down, so price wise they come out on top of a metal shed by the time you factor in not having to do that.
"For the average person they're a fairly easy assemble item, whereas the metal sheds are very difficult and time consuming. You talk to anyone who's put in a metal shed and they say 'I don't want to do that again'.
"Some of the mid-sized ones, people would consider taking them with them when they move, too."
Above all, Henry believes the durability is a major factor – which is why he uses the wheelie bin comparison.
"When they see the warranty – most of the bigger sheds have a 10-year warranty –  people are reassured that the company backs itself.
"In the same breath they think 'Oh well, my metal shed rusted in five anyway'!
"These are a lot more waterproof because the floor and walls and roof are all connected, as opposed to the metal ones with the pop rivets where you can't keep stuff on the floor in case it gets wet."
Henry is convinced that for a bigger-ticket item such as a shed, garden furniture, even a barbecue, seeing is believing.
"You see something online, but you just don't know. It's different when you stand next to it, see and touch it.
"We are a bricks and mortar store, we're a family business, we've been around and heard and answered a lot of questions, and if you've got problems you come back and see us to sort it out."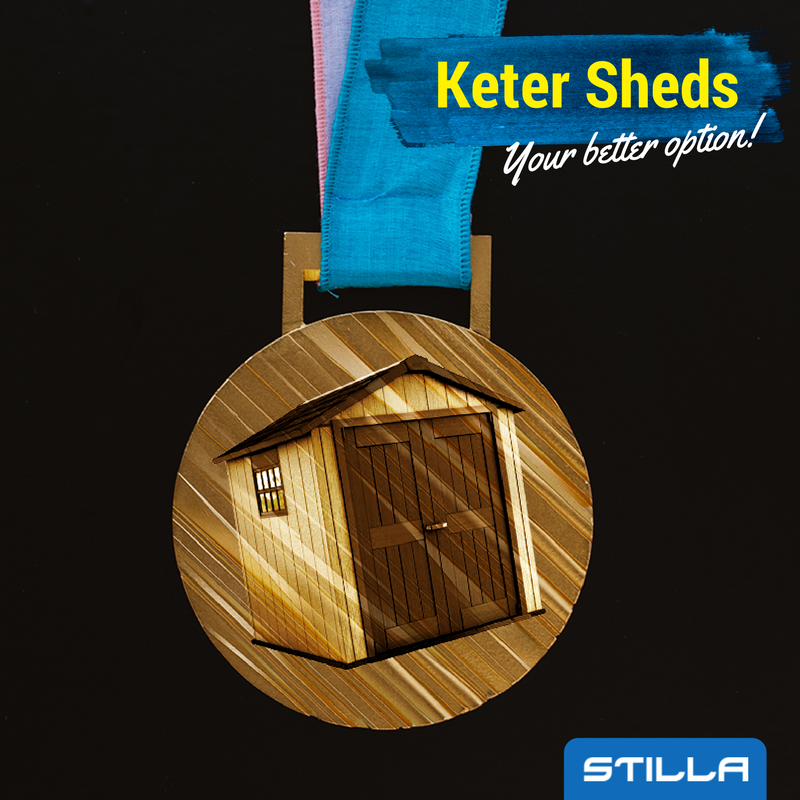 Once people understand Keter's quality, they usually find a product that suits their needs.
"They have a storage option for most things, from boxes, to cabinets, to mid-sized containers, and all the way up to sheds.
"We get repeat customers who've bought a Keter storage box and had it for a couple of years and love it and come in when it's time for a shed."
If it's time for a shed at your place, and you're anywhere near Carseldine, pop in and see Henry – and tell him we sent you.
If you're not near Carseldine, you can find your nearest outlet that has Keter products on display on the Stilla 'where to buy' page.