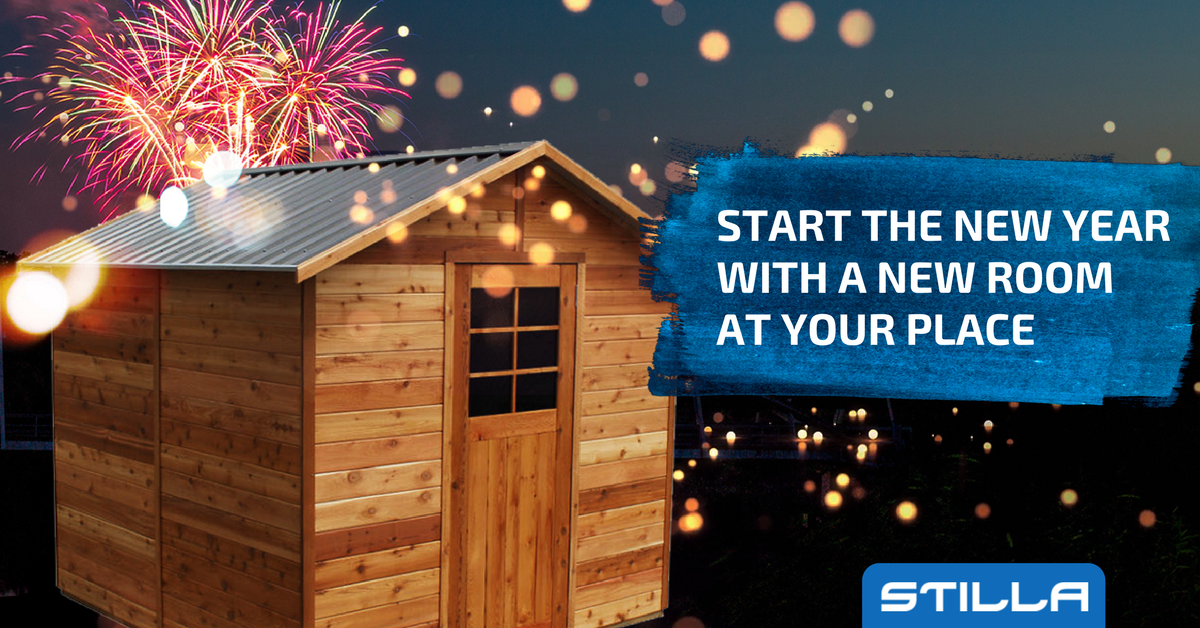 27 Dec

Start the new year with a new room at your place

Imagine if you could add an extra room to your home simply and affordably (without putting up a new wall to divide an existing space in two).

It's the dream of growing families, people running a business or working from home, and those with a hobby or pastime that needs a bit of equipment and elbow room.

But it's also well worth thinking about if you've lived in your home for a while and still love it, but want to give it a new lease of life.

The answer is, of course, a studio or shed.
You don't need a lot of space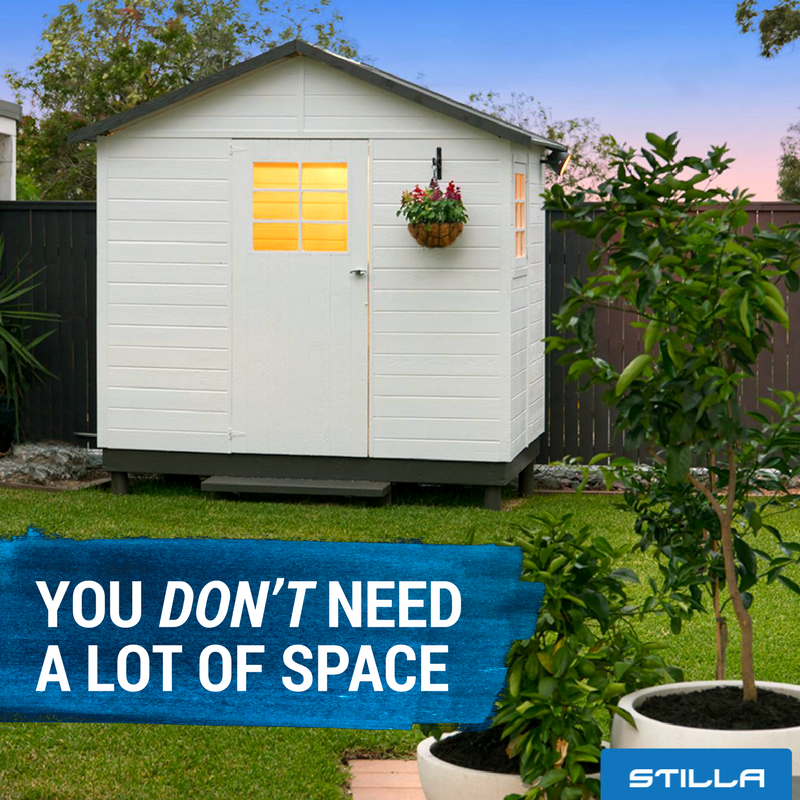 If you've got a bit of space out back, whether that's already a neatly landscaped backyard or just a patch of lawn with a few trees and bushes, you only have to decide on the best spot to put your new studio. Here's a link to our range of cedar studios to get you started.
On the other hand, if you're a bit pressed for outdoor space, you might be looking at a more compact solution, for example the Hazel 9×6, which basically needs a spot about three metres square.
If you do face something of a challenge finding the right shed for your needs and your place, don't despair. We love a challenge almost as much as we love seeing our sheds and studios find good homes!
Just measure up, then give us a call or drop us an email and we'll be able to talk you through the options.
One thing people with smaller yards or even a bit of space alongside the house have done is put the door in the gable end (narrower side), and we also suggest a skylight if you're squeezing your shed into a tighter space.
The beauty of the Stilla solution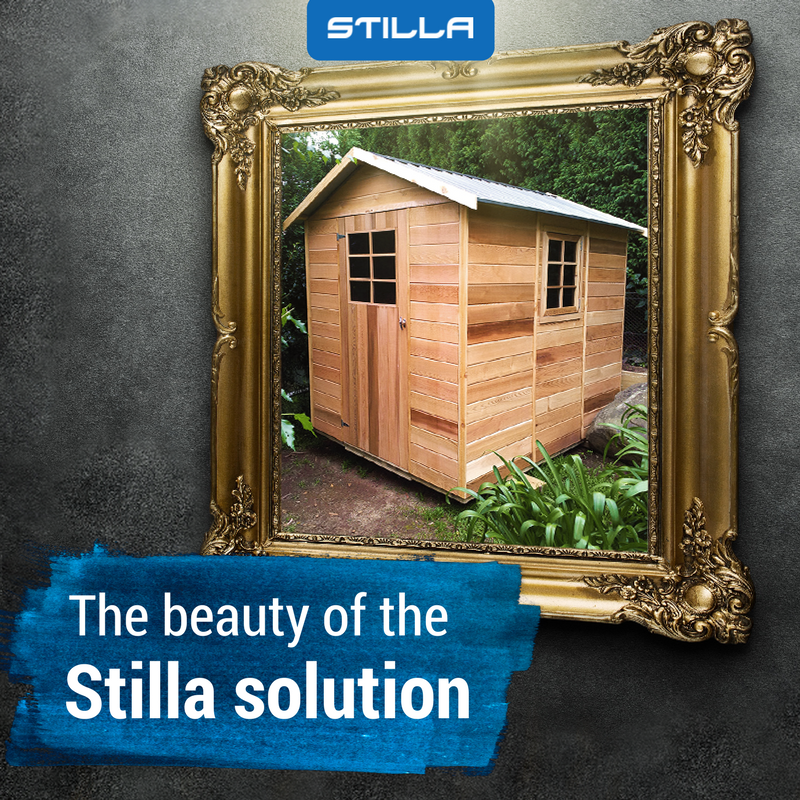 Whatever your circumstances, there are several reasons to consider adding a Stilla cedar studio or shed.
They're great value. Years of refining our processes has kept costs down, even as we've been able to improve the quality of our products.
They're easy to assemble. Even someone with limited DIY experience can follow our instructions to put together one of our sheds (although we recommend using a builder or carpenter to make sure a studio is built the right way).
They're extremely durable. You might start out thinking that adding a studio or shed is a stop-gap measure until you can afford a bigger house with more room inside, but having a separate outdoor structure is actually an ideal long-term solution. It'll need minimal maintenance due to the amazing qualities of Western red cedar (read more about that in this post) and it's a versatile option as well.
The look great. Not only will you love spending time in and around your beautiful studio or shed, you'll also happily show it off to anyone around. Oh, and it'll increase the value of your property, too!
Happy new year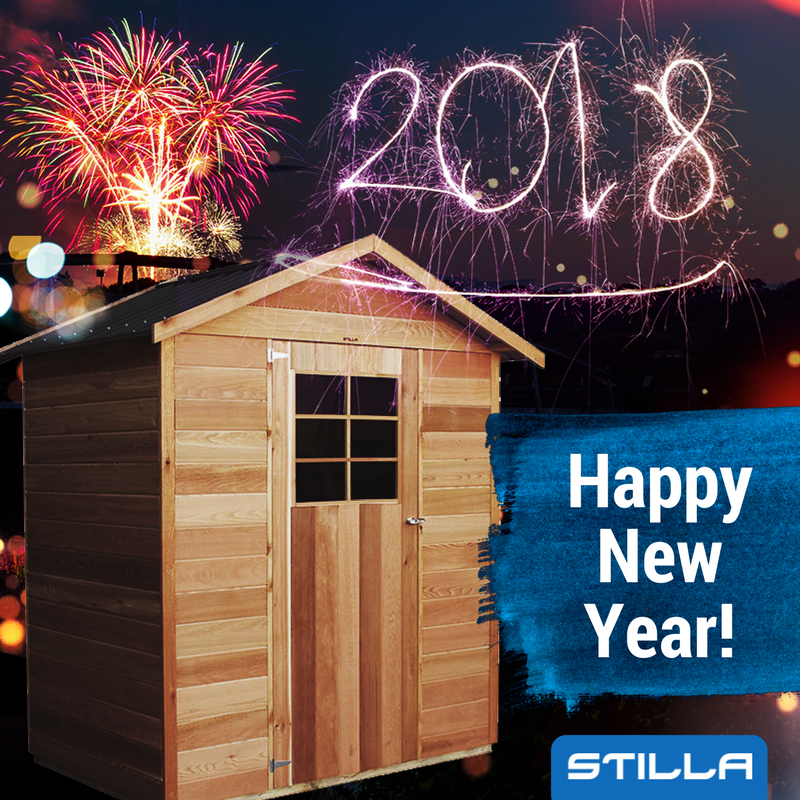 Whatever your studio, shed, or cubby dreams are for the new year, we're here to help make them come true.
To all our past, present, and prospective future Stilla customers, we hope you have a very happy, healthy, prosperous, productive, and satisfying 2018.
Remember, life's better with a shed!