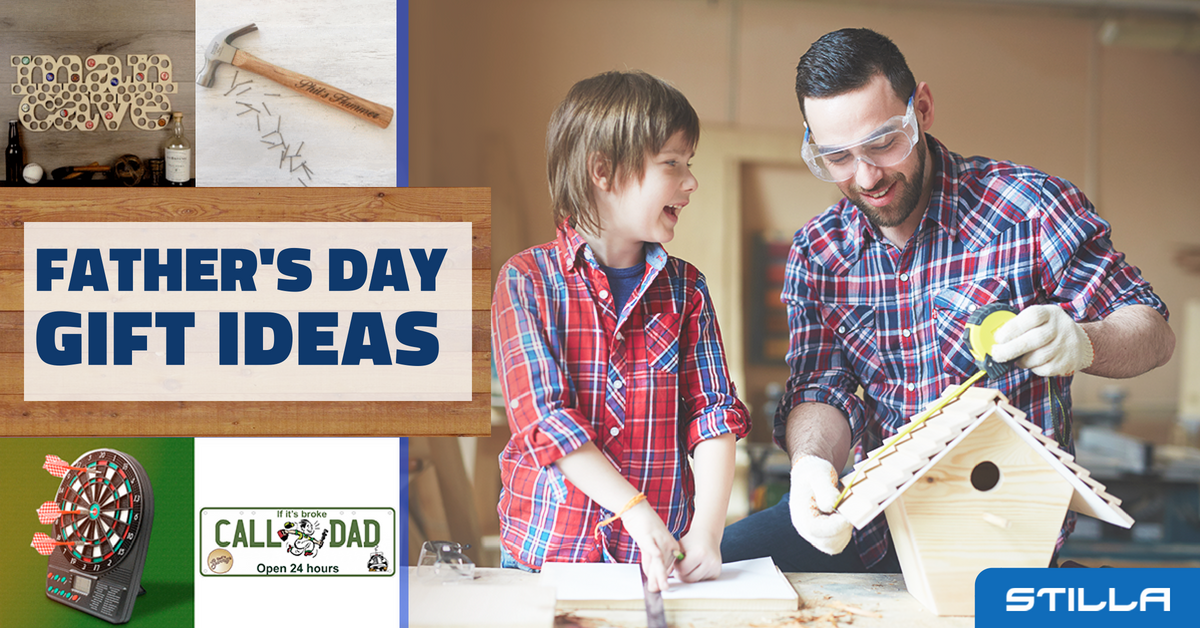 16 Aug

What dad wouldn't want a shed-related gift for Father's Day?

Father's Day is upon us, which means there are thousands of women and children wondering what to get the father figure in their life.

If your husband, partner, dad, grandad, or wonderfully supportive friend or neighbour has a shed and deserves a nice gift, wonder no more.

Here are a few interesting ideas which might be just right or just might inspire you.
Dad Shop
If you can't go to DadShop.com.au for a Father's Day present, where can you go? How about something like:
       One of their range of novelty number plates ($29.95)

       A G-clamp bottle opener ($34.95)

       A metal sign designed especially for a man cave ($34.95)
Gifts for Blokes
Check out GiftsForBlokes.com.au, which has things like:
       24ct gold-plated playing cards ($12.95 or $29.95 in a wooden box)

       A mag wheel table lamp ($49.95)

       A range of tin signs ($29.95 and $39.95)

Cool Things
A bloke down in Tassie has been selling Cool Things to his fellow Aussies for 15-odd years now, so we thought he deserved a mention:
       The ultimate man cave kit – for your pocket ($40)

       The Pickmaster plectrum cutter ($45)

       Avengers Metal Earth Captain America shield ($25)

Yellow Octopus
Yellow Octopus claims it has Australia's coolest gifts and gadgets, including some which are ideal for a man cave:
       18-game electronic dartboard ($39.99)

       James Bon 007 door mat ($29.99)

       Marvel Deadpool BBQ apron ($23.99)
The Potting Shed
The Potting Shed Garden Tools might have the perfect gift if your man has a green thumb (or thinks he does):
       The compost scoop ($32) is one of their many hand tools

       The Gentlemen's Gardening Kit comes in three colours ($148)

       The Gentlemen's Gardening Gift Box ($170)
Hard to Find
Hard To Find has a lot of quality gifts for all occasions, and Father's Day is no exception:
       Gentlemen's hardware 6-in-1 barbecue multi-tool ($49.95)

       Beer cap man cave wall art ($54.95)

       A personalised hammer ($69)
So there you have it. Eighteen interesting ideas from six very handy gift websites.
And if you can't drop enough hints for someone else to get you what you want, why not go ahead and buy it for yourself … on September 3rd!
Disclaimer: Stilla has no affiliation with – nor do we endorse – any of the above products or businesses. The information in this blog post is intended as guidance and inspiration only and should not be taken as a recommendation.