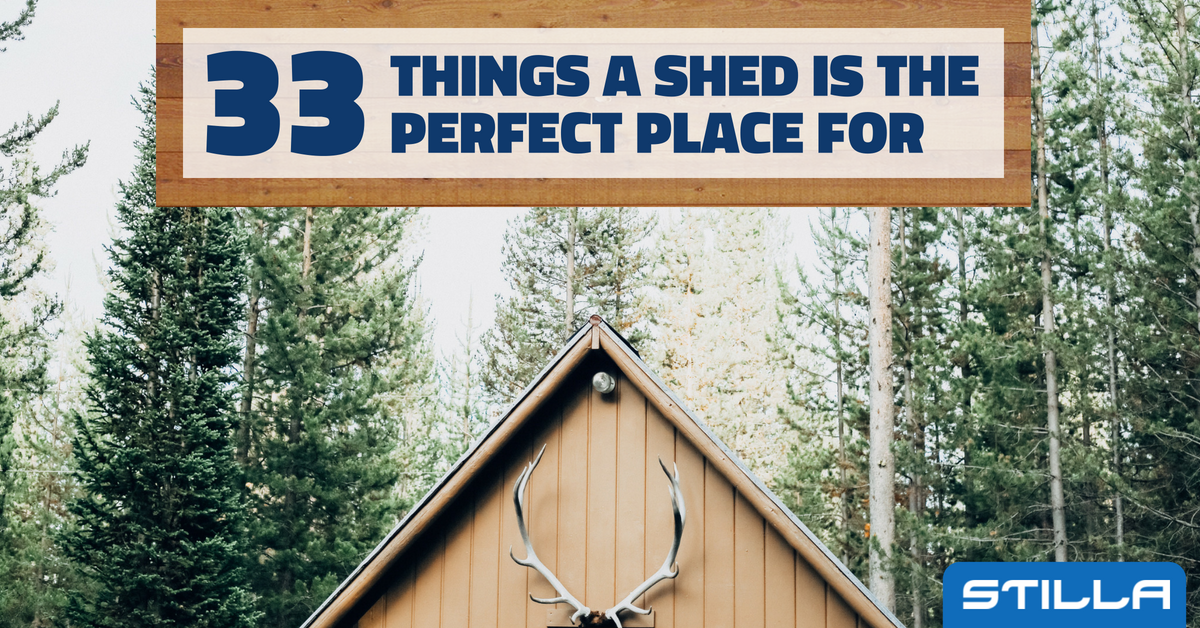 27 Jun

33 things a shed is the perfect place for

Have you got a shed that's underutilised? Are you always on the lookout for new projects? Do you have a busy life but not enough space to do the things you like doing? Or are you thinking about getting a shed but aren't sure what you'll use it for?

Perhaps you just never realised you needed a shed … until now!
The potting shed
People who love gardening need somewhere to work, as well as somewhere to store their tools, pots, fertiliser, and other things that help them make the garden grow and look just so. In fact, we explained it all in What makes a garden shed a garden shed.
The craft shed
Anyone who's ever taken on even a single craft project knows how hard it is to do it on the kitchen or dining table, having to work around home life or move stuff out of the way regularly. If you like making things, let your creativity take flight in a space that's all about the craft.
The backyard office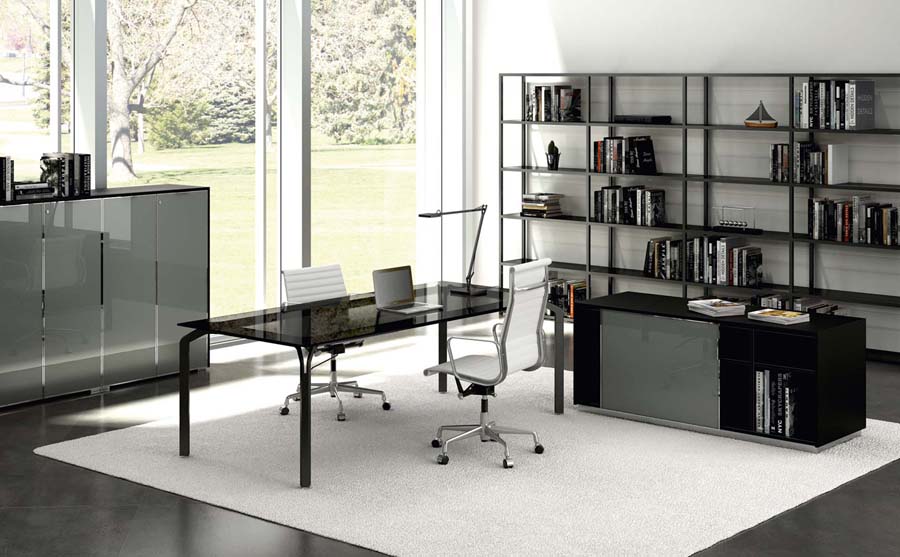 A home office is ideal if you want to cut the commute to work and spend more time at home. See The top 10 benefits of working from a home office and check out our Cedar Studios.
The local library
Just add a comfy chair, a light, and shelves of books, and you've got the perfect private reading space. You'll probably also want a side table for that cup of tea/glass of wine!
The games room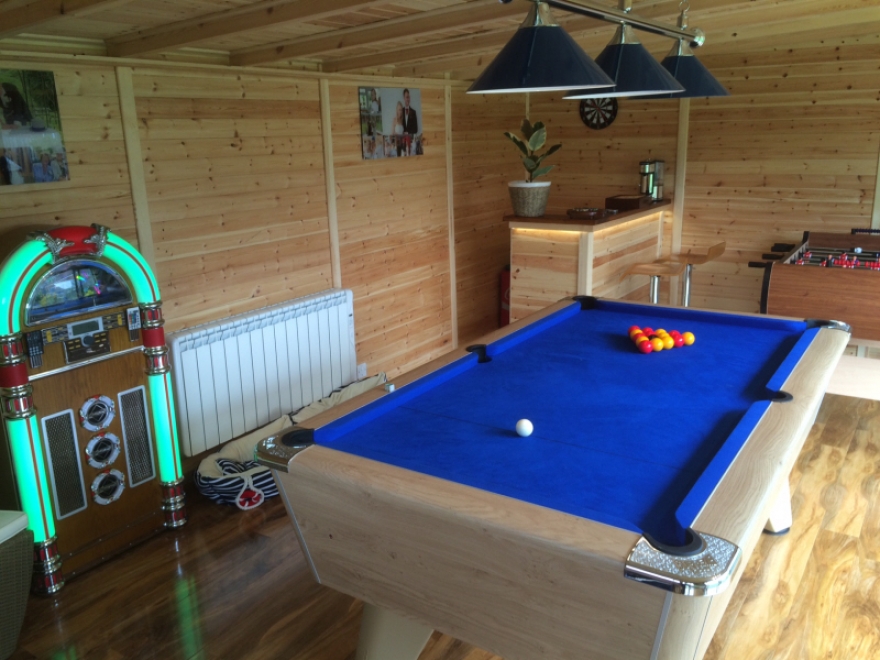 Whether you prefer poker or bridge, backgammon or chess, Monopoly or Settlers of Catan, set up your shed with a table and chairs and shelves of games.
The bar
Make yourself the most popular shed owner in your neighbourhood by dedicating your shed to the responsible serving of alcohol.
The music room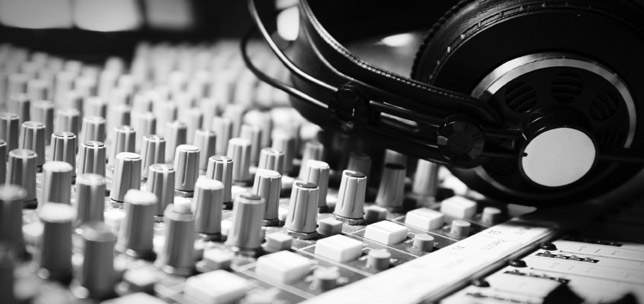 It might be worth investing in some extra soundproofing (the neighbours will appreciate it), but otherwise a shed is a perfect place to practice your cello or compose your beats.
The gym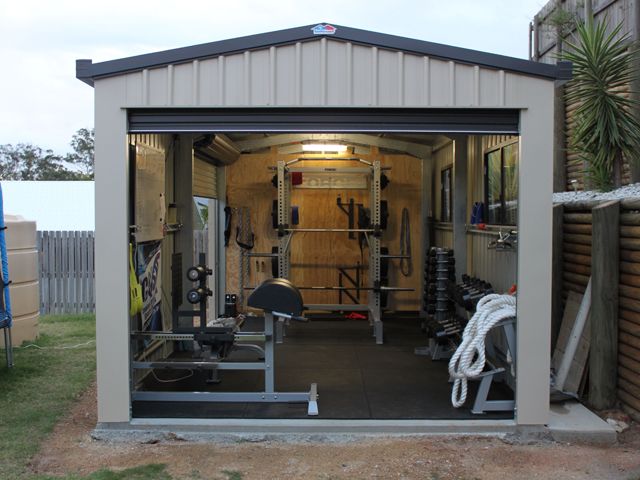 You don't have to pay for a gym membership or spend time getting to the gym when you can put an exercise bike and a few weights in your own home gym shed.
The workshop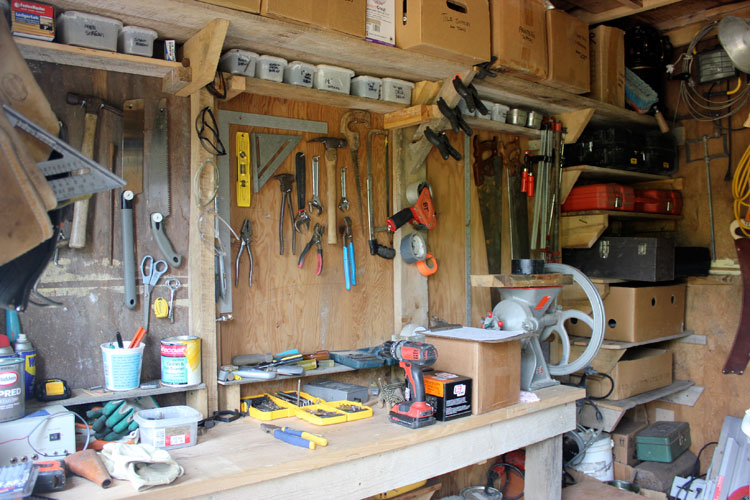 More than just a space to store your tools, a place to put them all to good use. Hammer, saw, drill, weld, and generally tinker to your heart's content.
The hobby space
Maybe you like making candles, pottery, or macramé wall-hangings. Perhaps you and your mates need a place to store your scale-model airplanes or indulge your passion for photography. If you have a hobby, why not set up a shed to do it in?
The hangout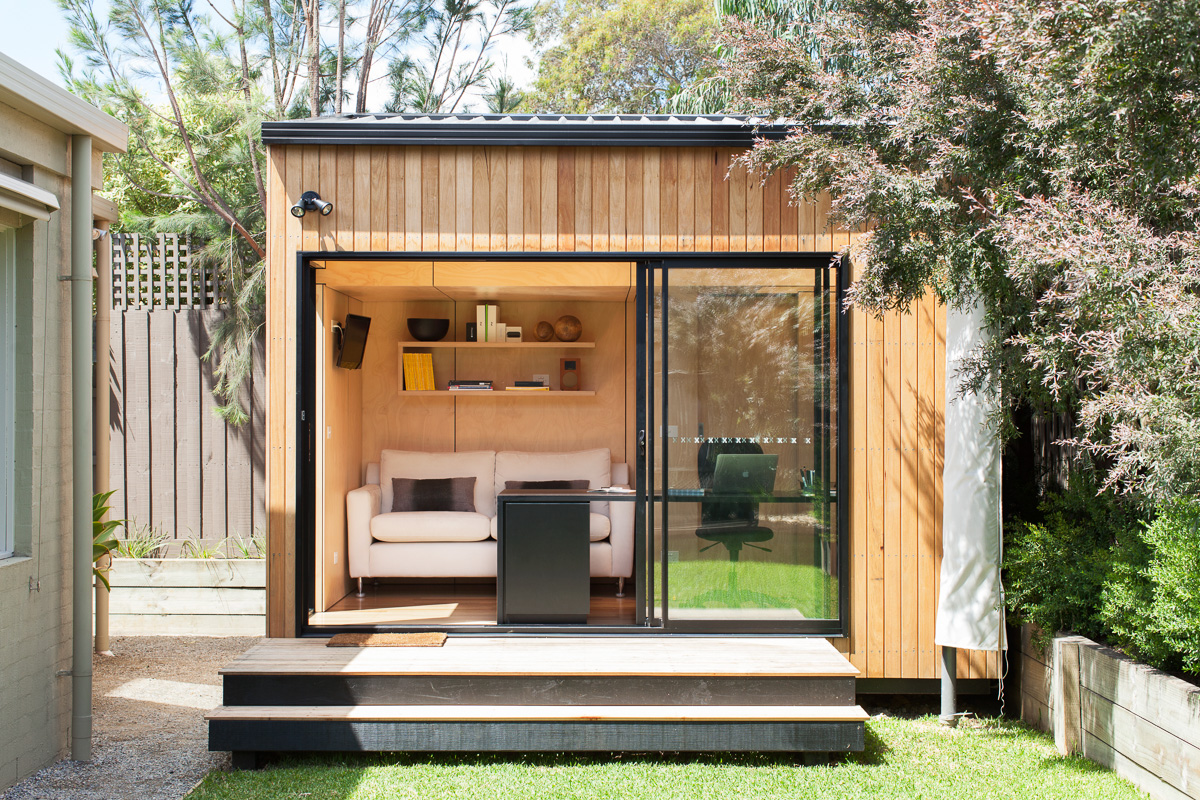 We all need some space from other members of the family every now and then. Teenagers are particularly averse to having their old folks hanging around when friends come over. The answer: either you or they can head out to hang in the shed!
The observatory
If you're into star gazing, get a whopping great telescope and a shed with a roof you can open to let you watch the wonder of the night sky.
The pool room
Swimming pools look neat and tidy when they're pictured in the catalogue but, in reality, they're magnets for bits of furniture, inflatable things, and pool toys. Keep your pool surrounds a bit neater – and your stuff a lot safer and more secure – with a pool gear storage shed.
The toy shed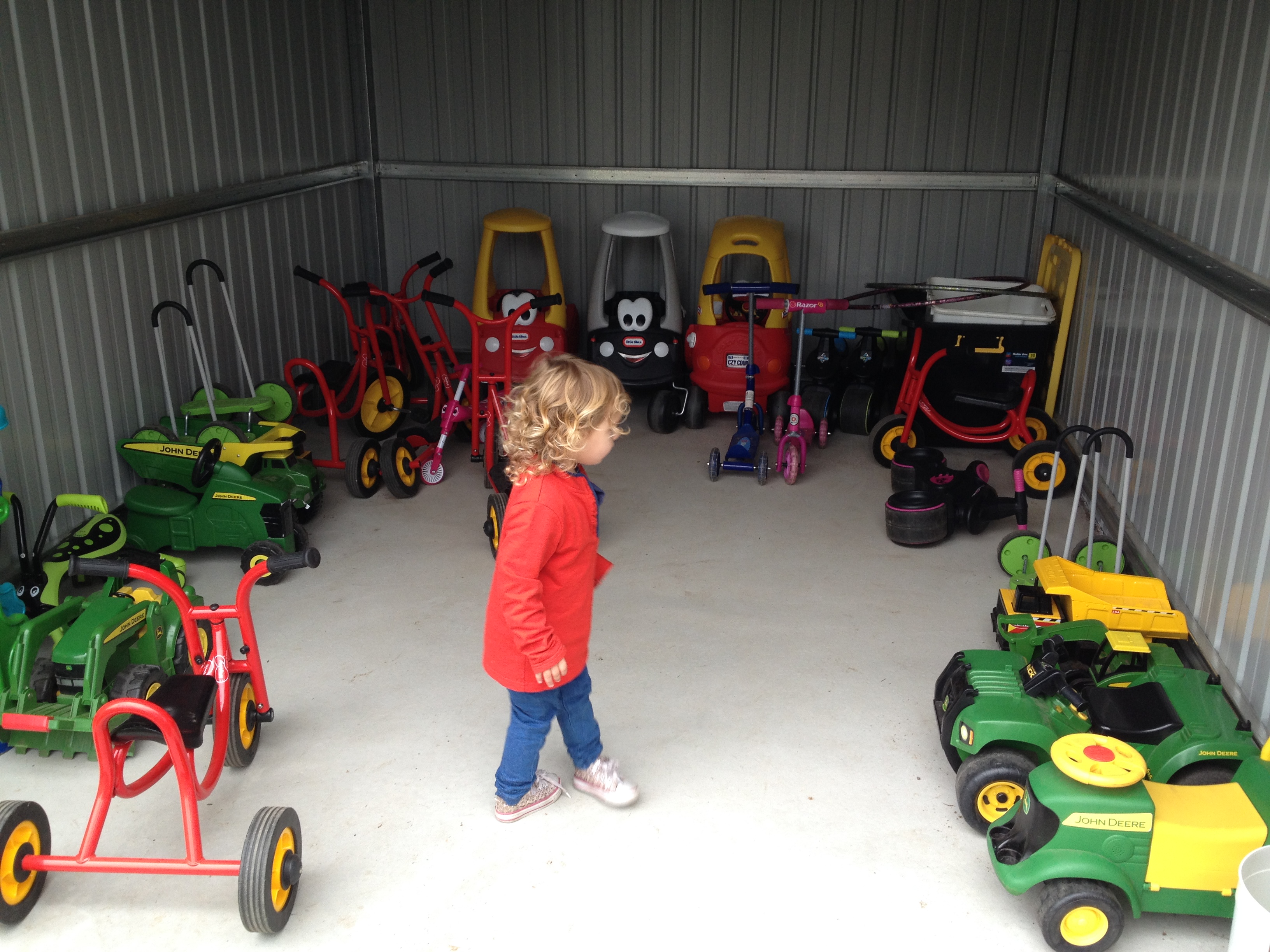 You don't even remember buying all those toys, probably because the grandparents are spoiling your kids, but they're not the ones who trip over them every day. Banish the pesky things – and all those battery-operated dinosaurs they're playing with – to the toy shed, where they can play and leave a mess without you knowing or caring!
The greenhouse
Give your plants the place they need to grow and thrive in the colder weather. Replace a roof panel with a skylight and/or add some ceiling-mounted lights and voila: you're a horticulturalist!
The pet place
Smaller pets, like bunnies and birds, really need their own secure and weatherproof space, while having your dogs safe, warm, and happy while you're at work all day can also give you extra peace of mind (because they can't chew your shoes).
The collector's shed
If you've got Australia's best collection of souvenir tea spoons or tea towels, beer bottles or coasters, toy cars or wind-up toys, give them the dedicated display space they deserve.
The smokehouse
Whether you catch and kill your own fish and game or get the meat from a supplier, a shed is perfect for smoking it and experimenting with flavours.
The bike shed
Both pushbikes and motorbikes deserve love and attention and their own storage space.
The yoga studio
A nice, quiet, private place for stretching and meditation, you can set up your yoga shed so you can regulate the temperature, create a relaxing vibe, and invite some friends to join.
The man cave
Everyone likes to have a space to call their own, that they can fill with things they like, where they can do what they want with no judgement, and that just makes them feel like they're in a safe and happy place. Read our 7 secrets to making your man cave the envy of your mates.
The she shed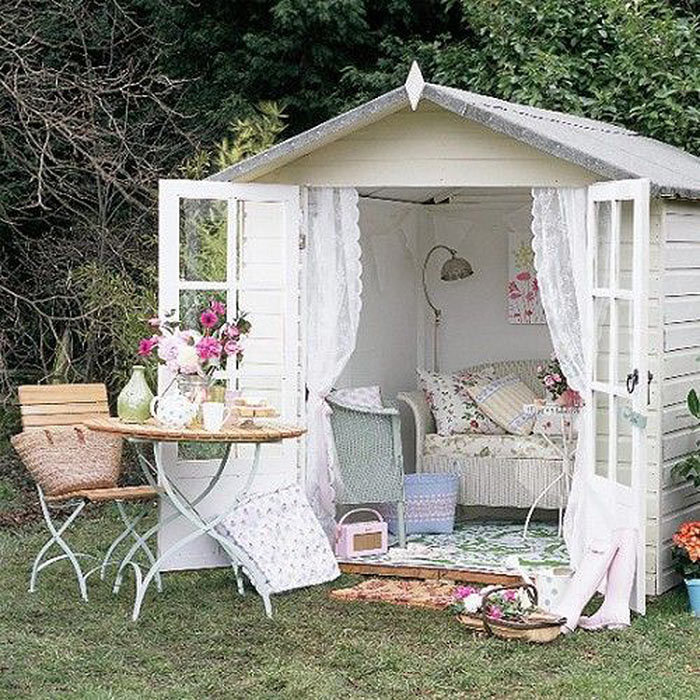 Women need their own private spaces just as much as men do and they're probably better at making the most of their personal garden oases, too. Just imagine being able to keep men from messing everything up!
The equipment shed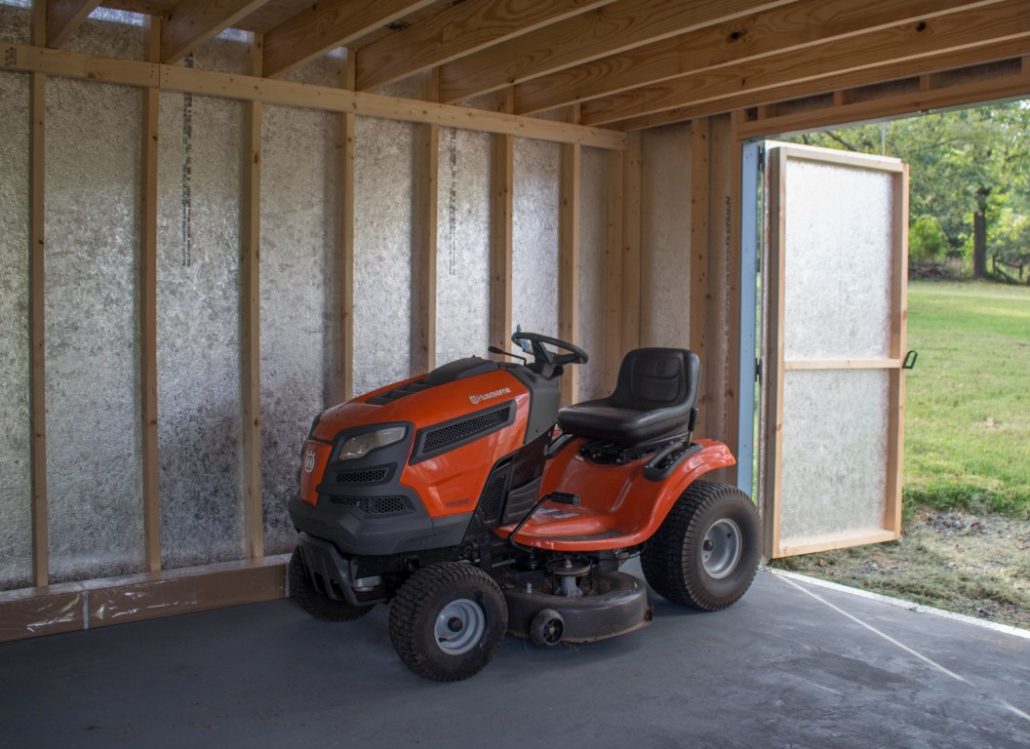 For those that have a bit more acreage, it takes a ride-on mower and a lot more to keep the place in order. It's definitely worth having a shed just for the big bits and pieces that get the job done.
The guest shed
If you need a spare room for the mother-in-law or other out-of-town friends or relatives to stay for a few days, set up a shed with a bed and a few other comforts.
The wine shed
While most wine cellars are located underground, wine stores best in the dark, so a shed is set to do half the job. You just have to put it in a shady, sheltered spot, insulate the walls and roof well, and install some air conditioning keep the temperature just right.
The art studio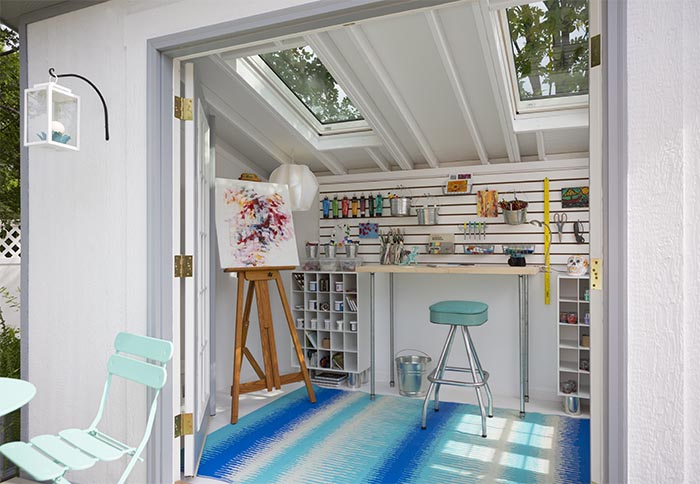 You'll have no worries about spilling or splashing your paint, taking down your easel all the time, or storing your canvases if you make your shed a dedicated art studio.
The cinema shed
Block light out, get a big screen in, add a few big armchairs or a couple of comfy sofas, a fridge and maybe even a popcorn maker – then sell tickets to your own movie marathons.
The train shed
For those of us who love model railways, we know they need their own space, with enough room for the track, the rolling stock, the stations and buildings, and for us to walk around.
The playhouse
Give your kids their own space which they can decorate however they want and use for all sorts of fun – while keeping their toys and art and craft projects out of the way. Of course, they might prefer a cubby house … and here's 7 reasons you need to get your kids a cubby house now!
The diner
If building a bar in your shed is too exclusive – as in it leaves out your family members and friends who aren't really drinkers – why not go down the diner path? Same setup of a long bar with some stools, but serving more PG-rated fare, like milkshakes, burgers, and fries.
The spa
If you'd like to relax in a spa but don't love the open-air version, how about sticking a spa in a shed? You can add a sound system and either rock out or drift away, depending on your mood.
The storage shed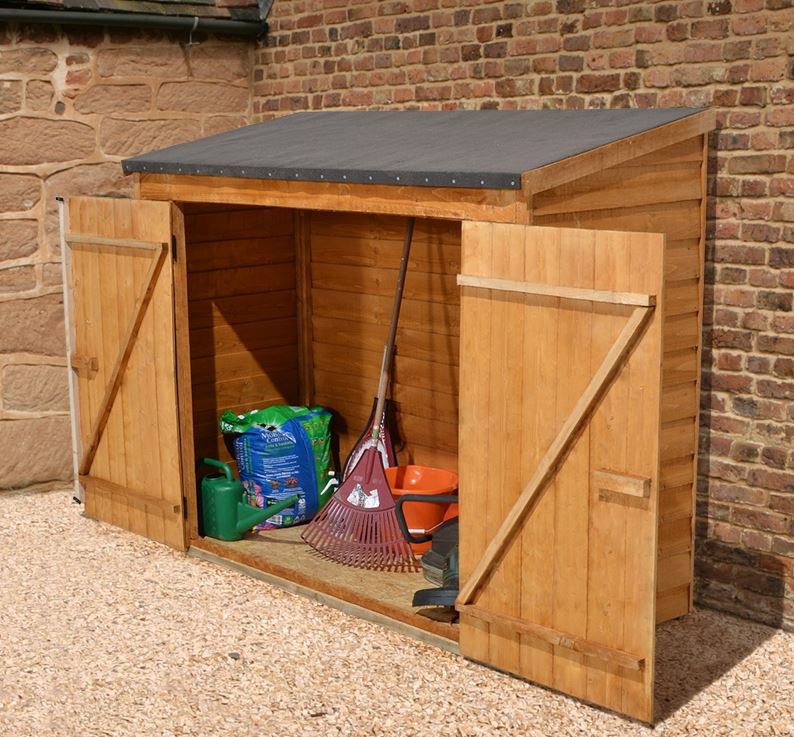 In a way, every shed is a storage shed (unless it's empty, of course). But we probably don't need to tell you how handy it is to have some extra storage space, particularly for those bigger things you generally use outdoors anyway, or those seasonal things, or stuff you might use again someday but really don't need to get to very often.
Whatever you're storing, here are 7 super shed storage ideas to make the most of your space.
The writer's retreat
You know that book you've always wanted to write? Set yourself up with a dedicated writing space and get to work. Or, you could use your writing shed for blogging. Where do you think we're sitting right now …?
Whatever you want to do in a shed, we're right behind you.
Give us a call or drop us an email to discuss which of our fabulous Stilla Western red cedar or Keter UV-stabilised polypropylene sheds is right for you.