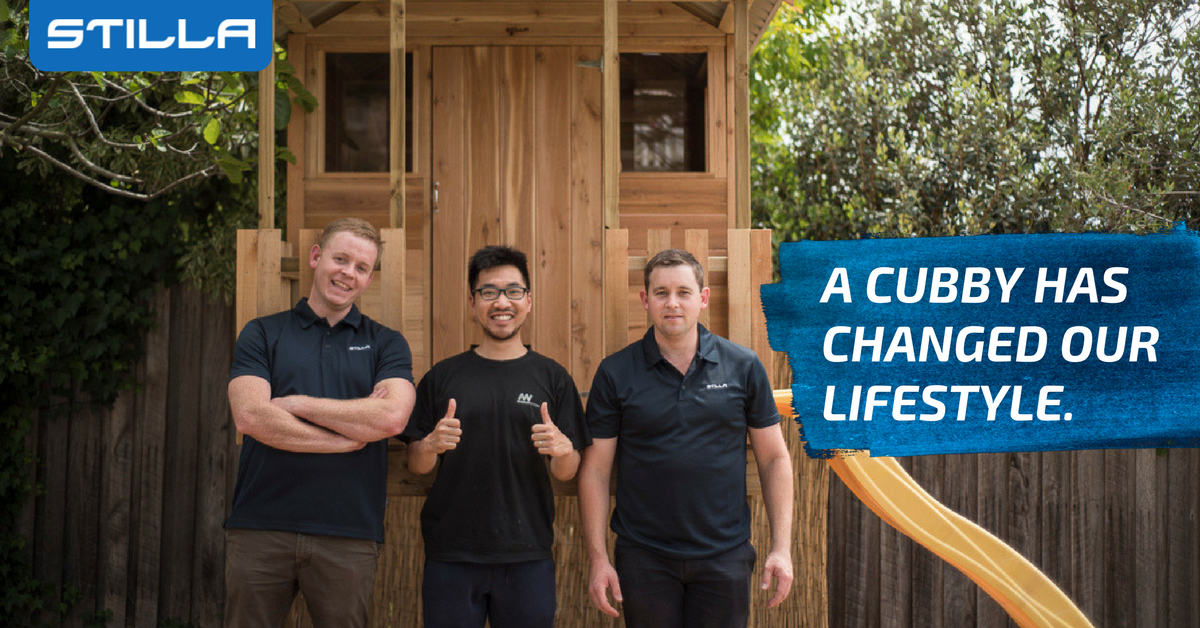 22 Nov

A cubby has changed our lifestyle

As a busy parent with a young family, Alex is always looking for ways to keep his children occupied, active, and happy.

He's also a big believer in giving them lots of different stimuli, from music to puzzles, to help with their physical and mental development.

Alex and Vivian also think spending quality time with their girls is very important.

So, when the opportunity came to add a Stilla cubby house to their Melbourne backyard, it didn't need a long family meeting to make the decision.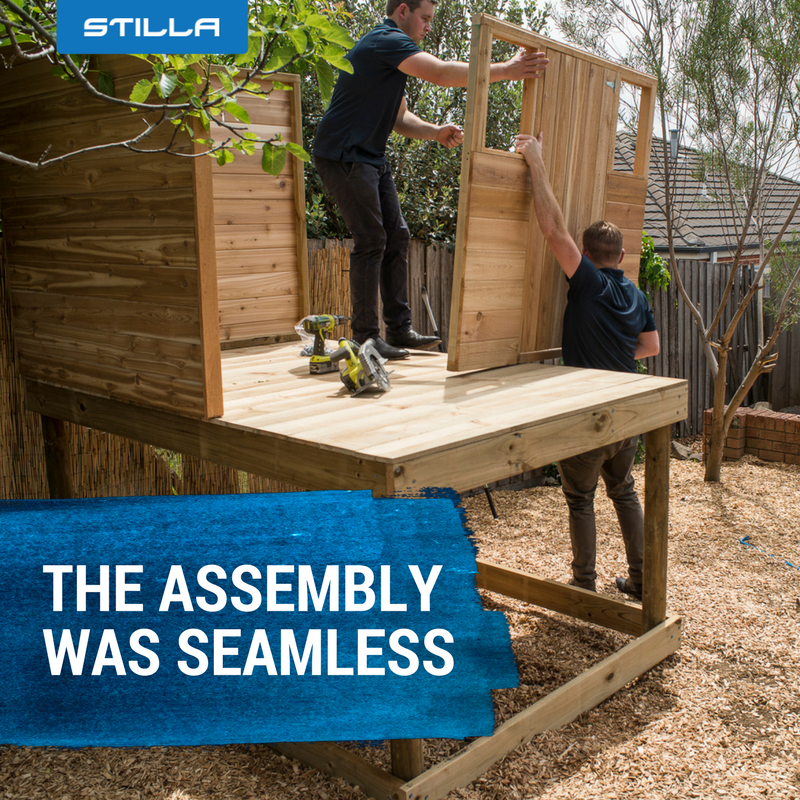 The assembly was seamless
"Unfortunately, we had a bit of a false start, when the company delivering the unassembled parts for the Stilla cubby sent us the wrong boxes," Alex explained.
"But we didn't know that until the assembly team arrived."
That meant the installation had to be rescheduled, but once the right parts were there and the team was ready to go, Alex watched them go to work.
"It's incredibly impressive to watch the cubby take shape right in front of you," he says.
"I didn't have to do anything to the ground in my backyard to prepare – it was just a case of pointing them to where we wanted it and standing back.
"As the base takes a little longer, because it's so structural, you think it will take most of the day to get the whole thing done.
"But after the first hour or so, the assembly really seemed to pick up pace and, before we knew it, they'd finished!
"It only took about two-and-half hours from start to finish."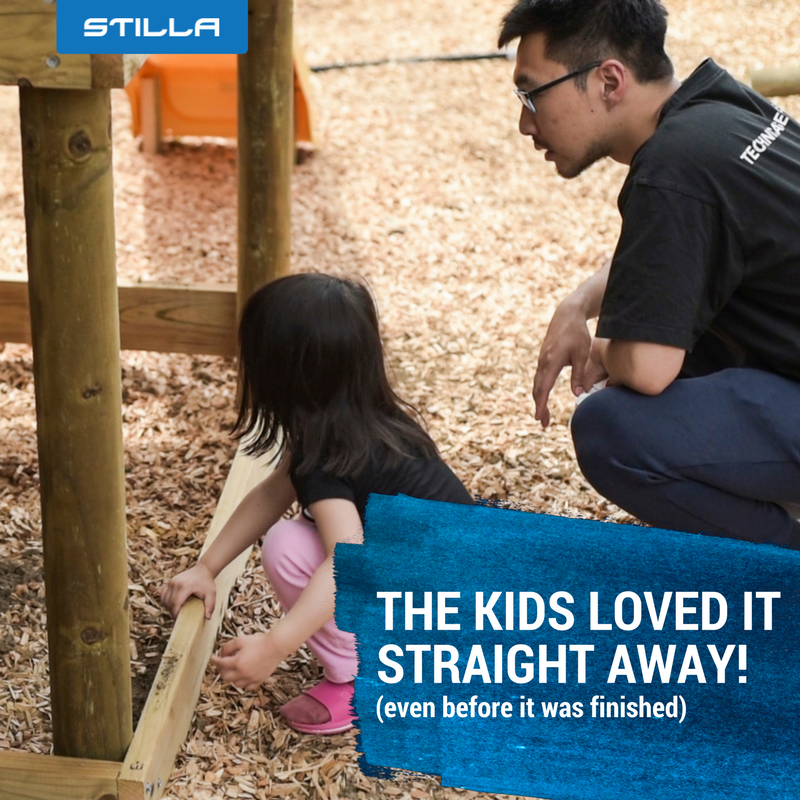 The kids loved it straight away
With a four-year-old and a two-year-old, there were naturally different levels of excitement about the new addition to the backyard.
"Of course, there was a fair bit of anticipation, especially for four-year-old Elizabeth. She was very aware that this thing we were building was for her.
"As soon as it was finished and we started exploring it together, she took ownership!
"She's always had a bit of an independent streak, but it already looks like having a cubby house is building her self-confidence even more."
Elizabeth's reaction should be no great surprise, given that child psychologists recommend activities that let kids work things out for themselves, including their own physical abilities, what's safe and what's risky, and how to overcome obstacles.
"I'm not surprised at how happy Elizabeth is with the cubby, but it will be interesting to see how it helps Prudence's development.
"She's only two, but she's now going to grow up and learn to play with her older sister and their friends in their own little space."
It draws you outside
"Even in the short time that we've had it, we can already see how having a cubby in your backyard changes the lifestyle of the whole family," Alex says.
"We like having a backyard, but I have to admit we didn't spend a lot of time out there before.
"Sure, having some nice weather has helped, but now all four of us want to be out in the backyard because there's such a great reason to be there.
"And whether we're joining in or just watching the girls, Vivian and I are enjoying the fresh air and sunshine we sometimes forget is just outside."
Alex is hopeful that, as they get older, he won't have a problem getting his girls off their electronic devices.
"By getting a cubby house while they're still young, hopefully they'll figure out for themselves that there's lots of fun to be had outside.
"If they get that now, I'm hoping that in the future we won't have to force them to get off the couch, or off their tablets and out into the fresh air."
Ask us about cubbies for Christmas
Christmas is the perfect time to give your kids the gift of outdoor adventure and independence. Even if it's not delivered and installed for Christmas Day, you can still surprise them with the exciting news that they're getting a cubby from Santa.
We can advise you about what sort of cubby house suits your family and how best to set it up for the ages of your kids.
Check out our cedar cubby houses and start planning your investment in your kids' development and growth.