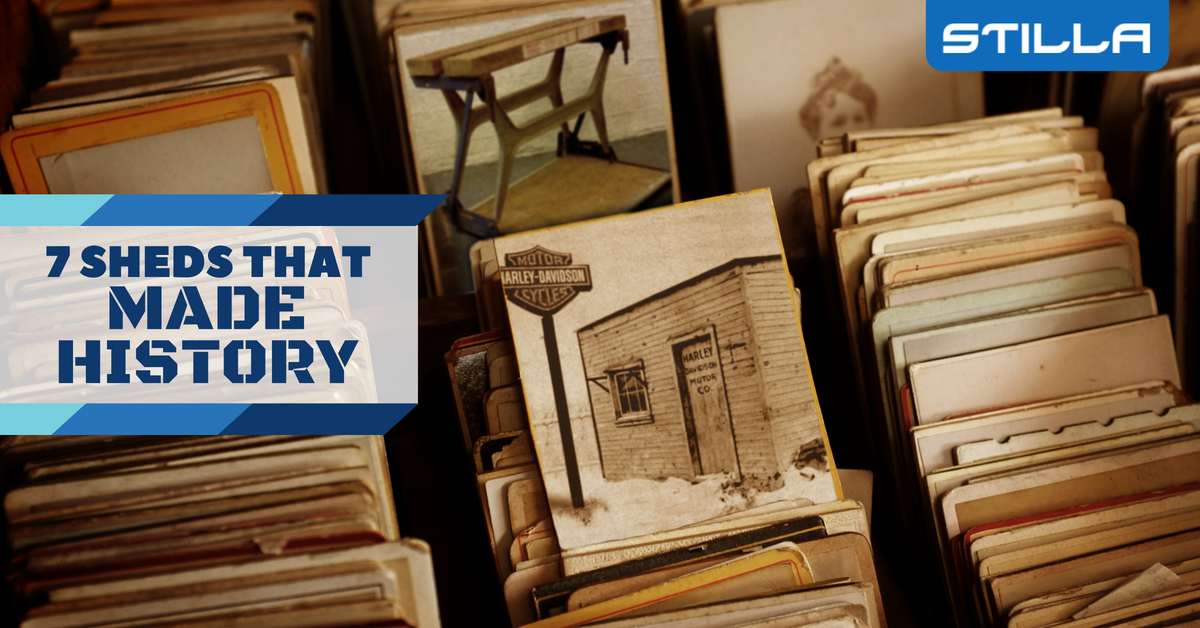 23 May

A shed may be humble, but what you do in it may not be: 7 sheds that made history

Never let anyone tell you that a backyard shed isn't important. We know how much a shed can enhance your lifestyle, refresh and recalibrate your mental health, and help various family members pursue their interests.

Despite all the many upsides of having a shed, there are still people who disparage sheds, seeing them as trivial and relatively insignificant.

There's even a concept called Parkinson's Law of Triviality which is sometimes referred to as the bike-shed effect!

In 1957, C. Northcote Parkinson argued that members of an organisation give disproportionate weight to trivial issues.

His example was a fictional committee whose job was to approve the plans for a nuclear power plant but spent the majority of its time discussing relatively minor but easy-to-grasp issues, such as what materials to use for the staff bike shed.

The idea is that everyone can visualise a simple bicycle shed, so planning one can result in endless discussions because everyone involved wants to add their own touch and feel that they've made a contribution.
Bottom line: sheds are for everyone
.
Now, here are some sheds which are, historically, anything but trivial.
A plane old shed
We probably don't have to explain who Orville and Wilbur Wright are.
But did you know that before the built the first aeroplane they built a shed?
Almost all of their work was done in that homemade shed where, over a three-year period, the brothers constructed their original prototype glider.
So, technically, the very first aeroplane hangar was a shed!
The shed that spawned 30 million mates
Ron Hickman was a man who usually knew what he was doing, after all, he was the director of engineering for Lotus racing cars.
One weekend, he was making a wardrobe in his shed … but, when he used a chair to support the wood, he ended up sawing through the wood and the chair. So, he engineered a solution.
He thought his invention had potential, but Black & Decker and Stanley Tools both turned up their noses – initially, at least.
Hickman started making his workbench-vice-hybrid in his shed, and once he proved how popular the idea was, Black & Decker changed its mind.
More than 30 million Workmates later, we can all agree it was a pretty good idea.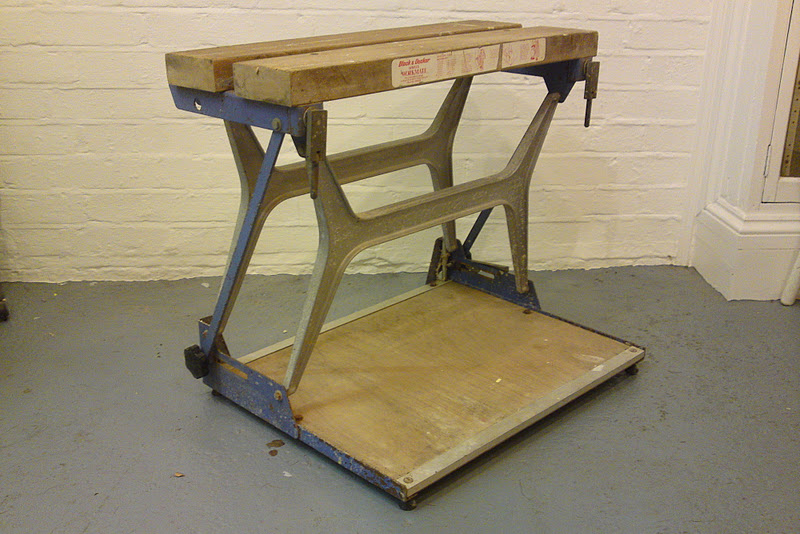 The Nobel Prize-winning shed
You've probably heard of Marie Curie, who was awarded Nobel Prizes in both physics and chemistry for her pioneering research into radiation.
Did you know that she did most of her scientific work in a shed?
With little known about the damaging effects of radiation, she carried radioactive isotopes in her pockets and aprons and had them all around her shed. Important papers she wrote in the 1890s are still deemed too dangerous to handle and are stored in a lead-lined box!
The motorbike shed
If you're ever in Milwaukee, Wisconsin, you'll soon realise that's where William Harley met Arthur Davidson.
Harley was a draftsman and Davidson was a pattern maker, and in 1901, they started working on making a motorcycle – in a 10 x 15–foot wooden shed.
With the help of Arthur's two brothers, William and Walter, they formed the world's most charismatic motorcycle brand and built their first machines in 1903.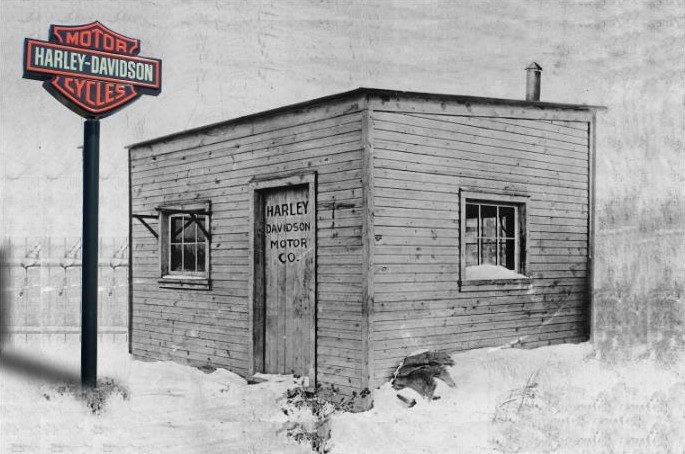 Secret shed business
Gottlieb Daimler added an extension to his greenhouse so that he could work in secrecy on his ambitious plan to create the world's first lightweight four-stroke internal combustion engine.
Meanwhile, Karl and Berthe Benz were doing the same in their shed.
Daimler and fellow inventor Wilhelm Maybach widened the garden path that led to the makeshift workshop so that vehicles could be wheeled down to it.
No-one had any idea what was going on in there, but some people were so suspicious that Daimler was reported to the police for operating an illegal mint!
The technology shed
Americans might refer to this as a garage, but it's a detached, stand-alone wooden structure, so we're claiming California Historic Landmark No. 976, the Birthplace of Silicon Valley, as a shed.
This particular shed, which has been refurbished and still stands at 367 Addison Avenue, Palo Alto, California, is where Stanford University classmates Bill Hewlett and Dave Packard produced their first product: an audio oscillator.
Coming up to the 80th anniversary of its founding in that shed, Hewlett Packard has over 50,000 employees, worldwide, and is valued at well over $US100 billion!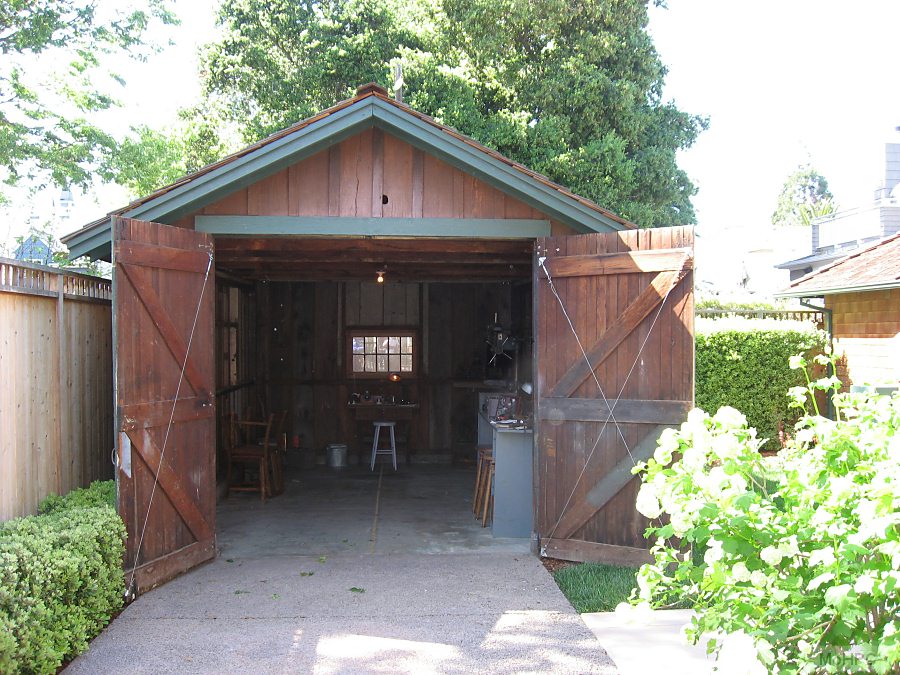 The not-so big friendly shed
Many an aspiring writer has searched for the perfect place to shut away the rest of the world and write.
Roald Dahl, the one-time fighter pilot who wrote some of the world's most beloved children's books – including Charlie and the Chocolate Factory, Matilda, The Twits, James and the Giant Peach, Fantastic Mr Fox, and The BFG –  wrote most of them in his 'writing hut' out the back of his home in Buckinghamshire.
He told his children and grandchildren that there were wolves in there to keep them from disturbing him!
What will you get up to in yours?
Whatever your dreams, ideas, ambitions, or hobbies, if you haven't got a shed in which to indulge in some precious 'me time', you're handicapping the creative process!
When you come up with that thing that changes the world, don't forget to give us a credit.