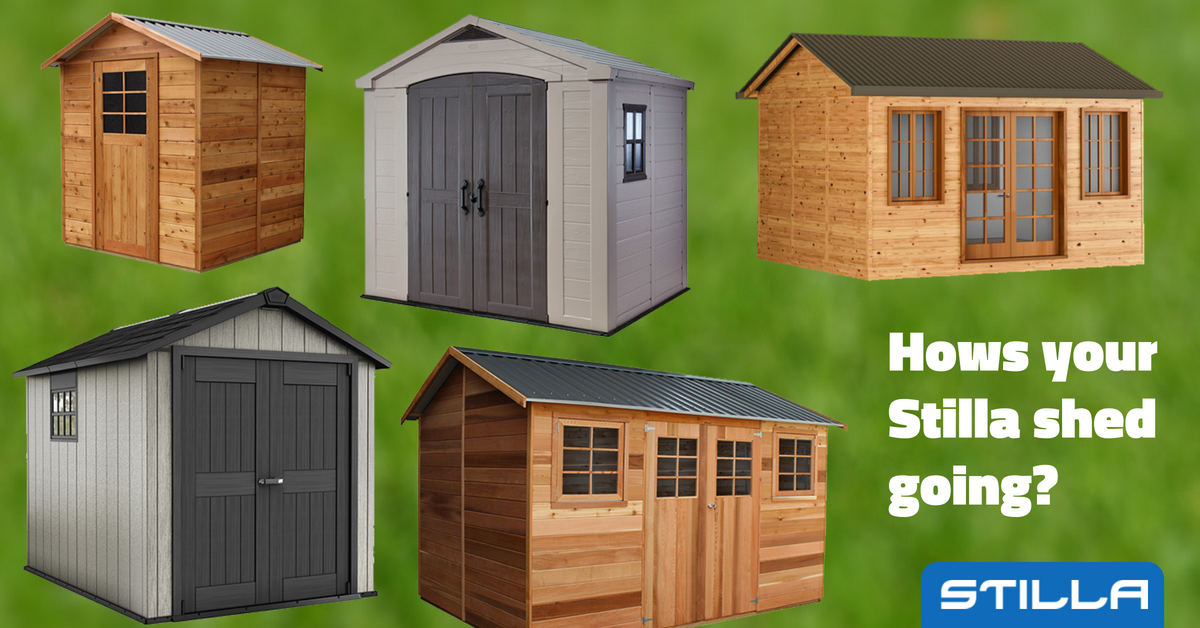 04 Jul

How's your Stilla shed going?

We love making sheds, we really love selling sheds, and we really, really love hearing from happy shed owners.

When you're happy, we're even more happy, because it means that one of our sheds – or cubbies or studios – has found a home … and the people who've bought it have made a great decision that's going to enhance their lives.

Thanks to everyone who's bought a Stilla shed and if you haven't yet given us some feedback about how it's going, we'd love to hear from you, either via email or on Facebook (or, if you're that way inclined, at PO Box 430, North Lakes QLD 4509).

For example, Maxine from Sydney posted to the Stilla Group Facebook page a couple of months ago:

"Our "Hyland" is the perfect addition to our back yard. We have wanted to build a cedar shed for about 25 years and it was certainly worth the wait!!"

She even accompanied her comment with a lovely photo: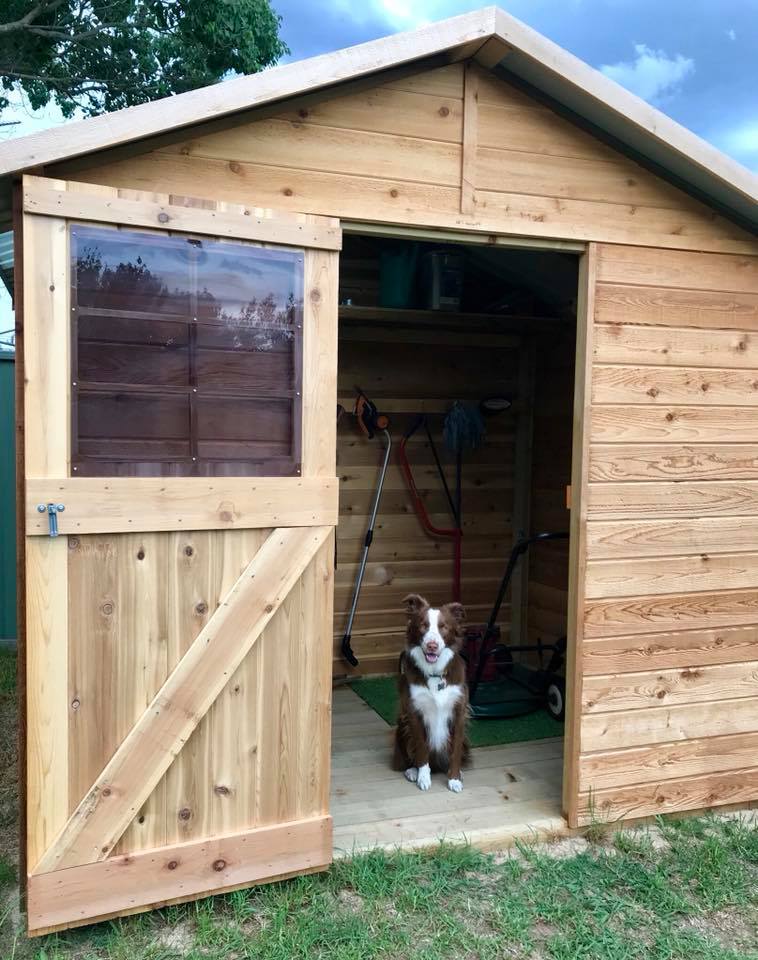 Thanks very much Maxine.
Peter, from Avalon Beach, NSW, is another satisfied Stilla shed buyer:
"Very happy with all aspects of the shed. We purchased the shed as it was exactly the right size to replace our old metal shed which was rusting away after many years of service," he tells us.
Leigh, from Mount Lawley, WA, gave us a perfect score:
"The shed was easily put together and the instructions well thought out. All in all I'm very happy with the shed. Thanks. 10/10"
Richard, from Bowral, NSW, seems like a pretty happy chap:
"Local available product could not match price and time of delivery. DIY instructions very easy to follow. THANKS GUYS!"
Bernadette, who's also from Bowral, got straight to the point:
"Very satisfactory service, product very good. The Willow is a lovely shed!"
Matthew, from Booragoon, WA, was equally succinct:
"Great product. Easy to construct and instructions were great. Thanks guys."
Geoff, from Birkdale, Queensland, beats them both for brevity:
"Extremely happy with product, easy to assemble looks great."
Curtis, from Forest Lake, Queensland, bought the Oxford:
"I purchased the Stilla product because it was not a mainstream aluminium shed. The product showed character and rustic appeal, that my wife and I appreciated and preferred and the product has proved us correct."
Martin, from Putney, NSW, went into even more detail about his preference for cedar:
"Liked the look of the shed – similar in size to my existing one, and I wanted cedar; can't stand the look or feel of a steel shed! Happy with the way it all fitted together, no problems assembling and completing the build. Instructions were easy to follow. Would certainly recommend Stilla to friends wanting to buy a shed."
Like Martin, Dimity, from Samford, Queensland, is recommending Stilla to friends:
"We purchased our Master Shed directly through Stilla. We found the service to be professional & very helpful with all our queries. The assembly instructions were easy to read & we had the shed erected in no time. Will recommend Stilla brand to friends if they are considering purchasing a shed."
Thanks to one and all for your lovely words.
We hope our Stilla products have put smiles on your faces as big as the ones you've put on ours with such positive feedback.
If you have a Stilla shed, cubby, or studio, we hope you can find a minute or two to let us know how it's going and, if possible, send us a photo (or post a pic on our Facebook page).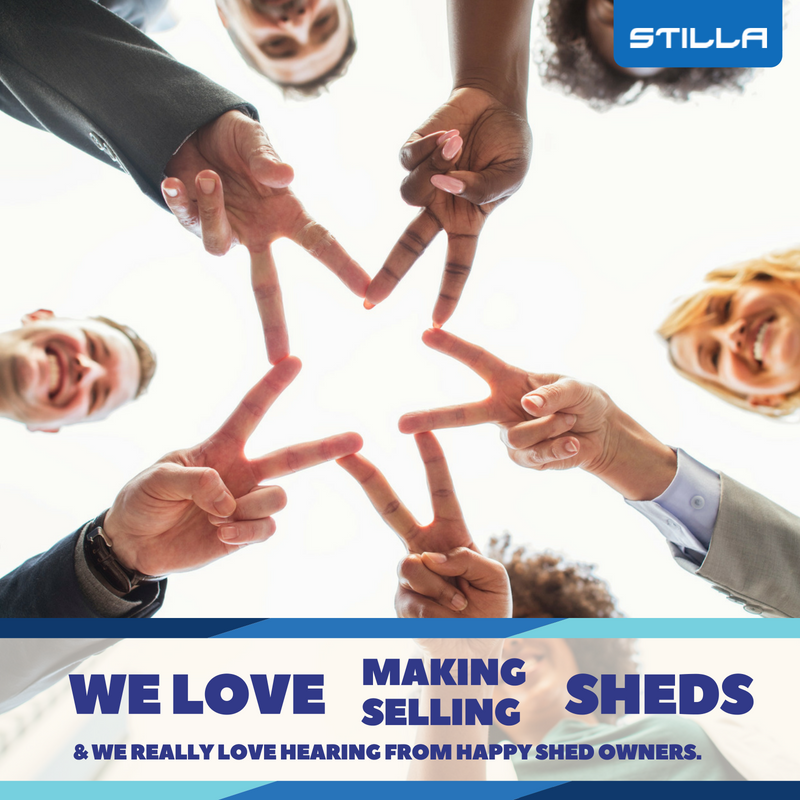 If you don't have a Stilla shed, cubby, or studio yet … what are you waiting for!
Give us a call or drop us an email to discuss which of our products is right for you.