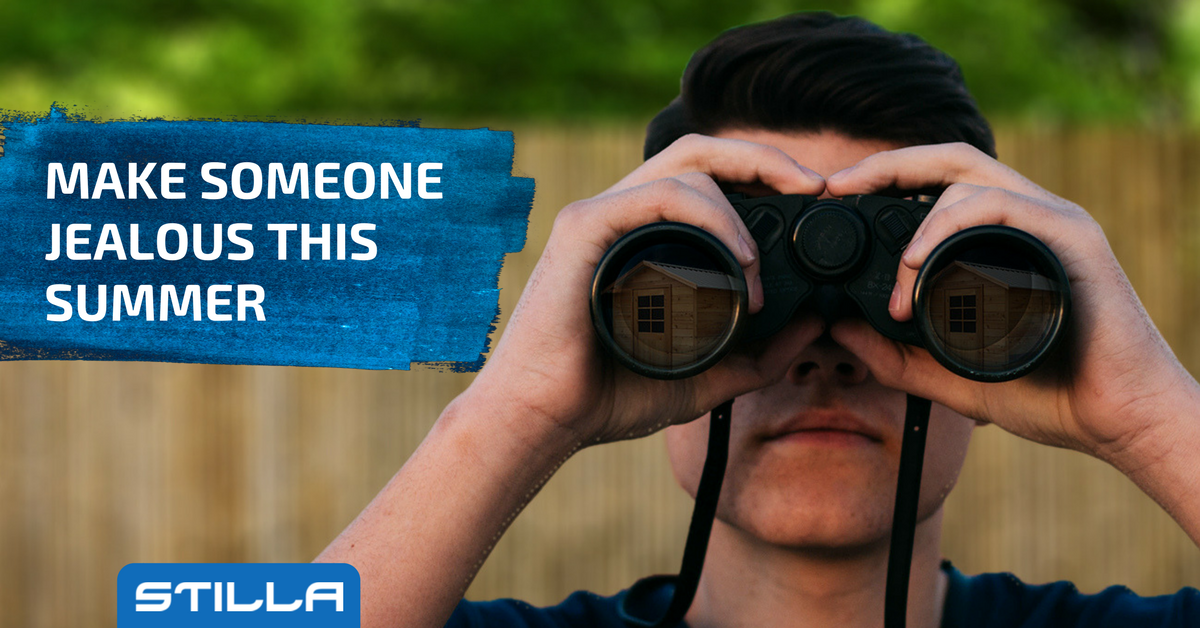 20 Dec

Make someone jealous this summer

Summer in Australia means backyard barbies.

It's a time to be social and catch up with relatives, friends, and neighbours, at their place or yours.

That means it's a time to have your place looking its best, especially the outside part, and modestly accepting all the compliments.

You can never get enough of "I love what you've done with the place" or "that's a beauty"!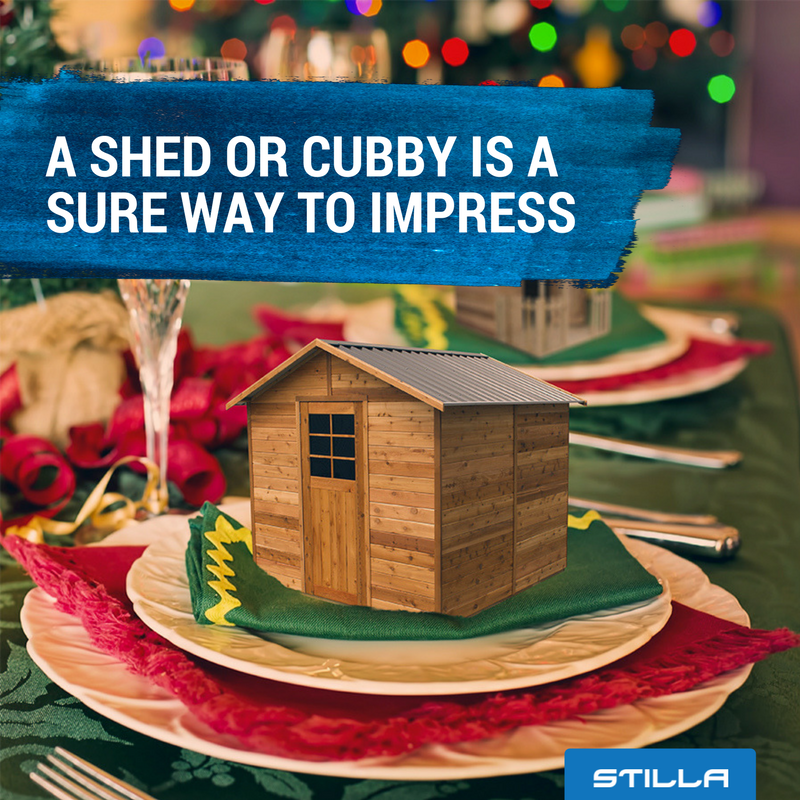 A shed or cubby is a sure way to impress
Admit it. You've been to someone else's home and felt a twinge of envy, wishing you had something they've got. It might be a swimming pool, a man cave, an awesome deck, or just an amazing view.
Some of those things are more than hard to get, because not every property is suitable for a pool or deck, or has a view.
But there is something that you can add to just about any decent-sized backyard – in fact, a couple of things.
There are heaps of places, all over Australia, just crying out for a shed and/or cubby house.
Not only are they extremely affordable, they're also very easy to install – a matter of hours, in fact – and a good shed or cubby is guaranteed to make your backyard look more impressive.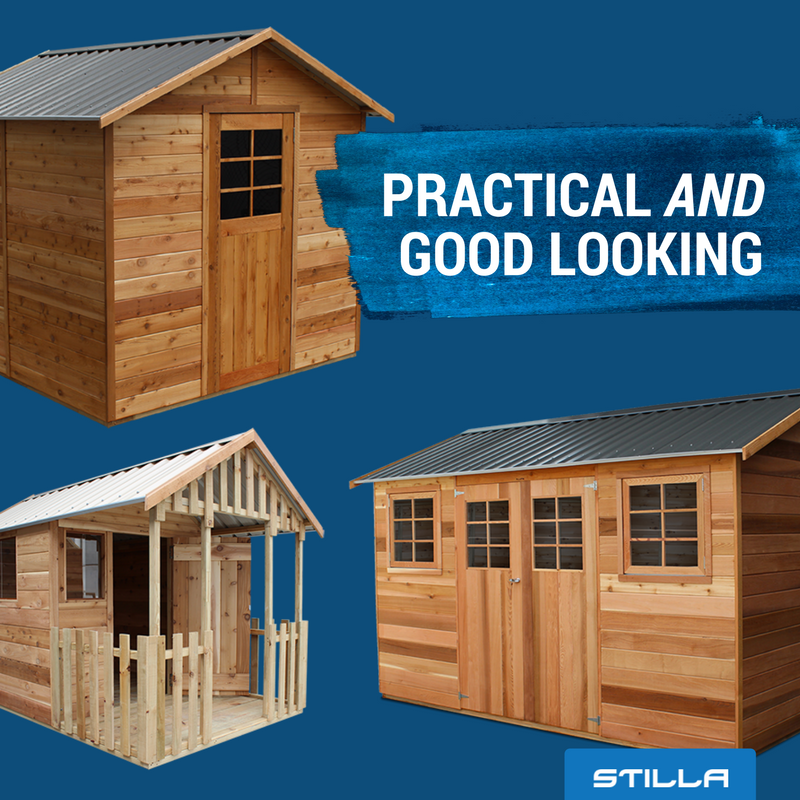 Practical and good looking
We know that looks aren't everything, but we figure if you're going to make sheds and cubby houses, you might as well make them look great.
That's only one of the reasons we favour Western red cedar, though. Yes, it looks fantastic and absolutely complements any yard or garden, but it's also extremely durable, termite and rot resistant, and a great thermal and acoustic insulator.
It's also resistant to humidity, variations in temperature, and funguses, all of which make it ideal for the Australian climate and environment.
Add to that how easy it is to work with (including its ability to retain fasteners) and it's an absolute no-brainer that the best sheds and cubbies are made from good quality Western red cedar.
…. and did we mention it looks absolutely, amazingly super schmick?!
We love feedback (especially the good sort)
At Stilla, we've spent many years developing our range of products. We're always working on ways to make them even better, whether that's their appearance, their usability, or the ease of assembly.
It's extremely satisfying and encouraging when we get positive feedback from satisfied customers, and a lot of the feedback we get is about one of three things:
1. The quality of the materials;
2. The ease of assembly; or
3. Our service.
The other thing we really love hearing – and it's often accompanied by photographic evidence – is how great our sheds and cubbies look.
Here's just one example, from a customer in Annerley, in Queensland:
"Everyone who has seen the shed has commented on how good it looks."
Oh, by the way, the customer was the Annerley Baptist Church.
And if you can't make the most of a testimonial from a church at Christmas time ….
What are you waiting for?
So, the weather is great, you're having people round, and your backyard is sadly without a decent shed (or maybe there's an old one that's well overdue to be replaced).
Give us a call today on 1 800 STILLA (1800 784 552) or contact us via our website and let's do something about it.
The sooner you get a new Stilla shed or cubby at your place, the sooner you'll be making your friends and relos green with envy!