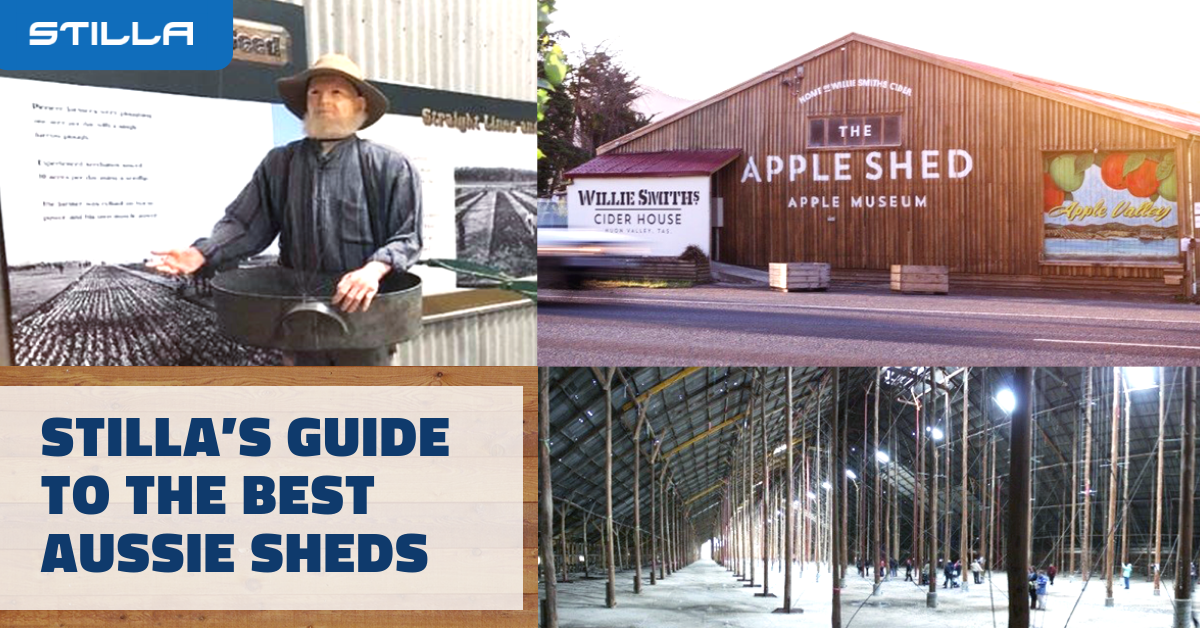 06 Mar

Stilla's guide to the best Aussie sheds

Our sheds are designed to take your backyard storage to the next level, while adding something extremely practical to your home life.

We've spent years refining our shed designs to make them easier to manufacture, transport, and assemble, and have dedicated ourselves to making and supplying the best quality sheds that are also the best value and the most suitable for the most people.

But even as we continue to strive to make the best sheds for the needs of modern Australians, we really appreciate the history of sheds in Australia.

Sheds have been part of the Australian landscape virtually since British settlement. Some of the most significant and impressive sheds that have survived for well over a hundred years are now heritage-listed.

Here are a handful of sheds you might like to check out:

Willie Smith's Apple Shed, Tasmania

This large, rustic barn is the home of Willie Smith's Cider. It's a place you can not only learn about the history of the Huon Valley and its apple industry, but enjoy food made from local and regional, seasonal and sustainable products.

There's live music on Sundays, their store showcases hand-crafted products from local artisans, as well as jams, pickles, and preserves from local growers … and there's a still where they make aged apple brandy!

The Apple Shed is at Grove, a half-hour drive from Hobart and – we're told – it's a great venue for a special function, such as a wedding.

Sarina Sugar Shed, Far North Queensland
At pretty much the opposite end of the country is a perennial winner of Australian Tourism Awards, the Sarina Sugar Shed, in the heart of sugar cane country, 37km south of Mackay.
It boasts the only miniature working sugar mill and distillery in Australia, making and bottling an award-winning run on site.
As well as buying some of the Chefs Gusto sauces or chutneys for yourself, they make great gifts – although you'll probably want to eat the ice-cream and fairy floss on the spot.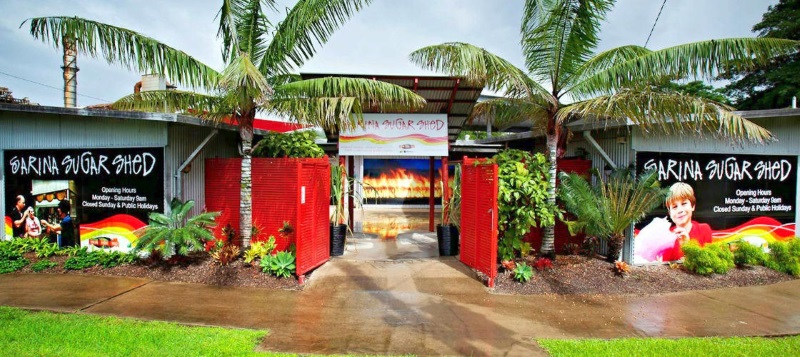 The Farm Shed Museum, South Australia
This historic location at Kadina, on the Yorke Peninsula, includes one of Australia's most extensive collections of farm machinery and interpretive displays covering many aspects of life on the land.
The early history of Wallaroo Mines and the Kadina Township is included along with Matta House, the original mine manager's residence built in 1863.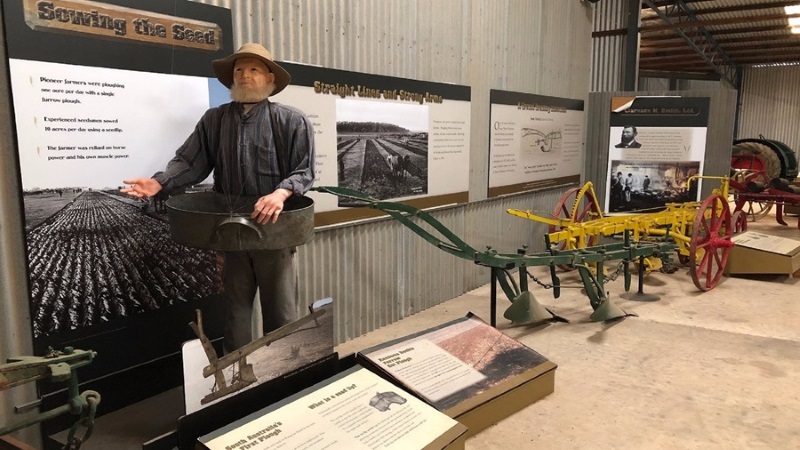 The Honey Shed, New South Wales
Just over an hour west of downtown Sydney, at Luddenham near Penrith, is the relatively new home of the family-owned Blue Mountains Honey.
You can not only learn about where the honey is sourced and sample some for yourself, but also select from a wide range of honey – including specialist varieties – and gourmet foods.
They also have gift packs, hampers, beeswax, candles, a skincare range, and a unique selection of kitchenware for the honey-lover in your life.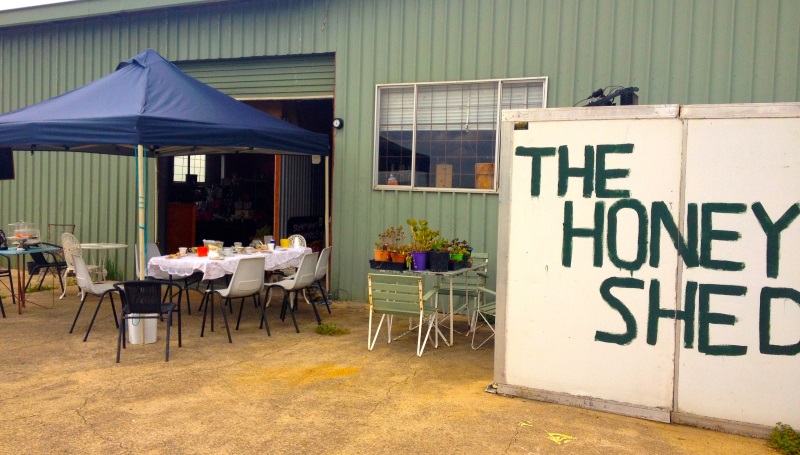 Yallingup Shearing Shed, Western Australia
About three hours' drive south of Perth, in one of the most beautiful parts of the country, the Yallingup Shearing Shed is a popular stop on the way to Margaret River.
It was established way back in 1934, and is now an interactive museum, as well as what it claims is the world's largest wool store, boasting fine merino garments and accessories.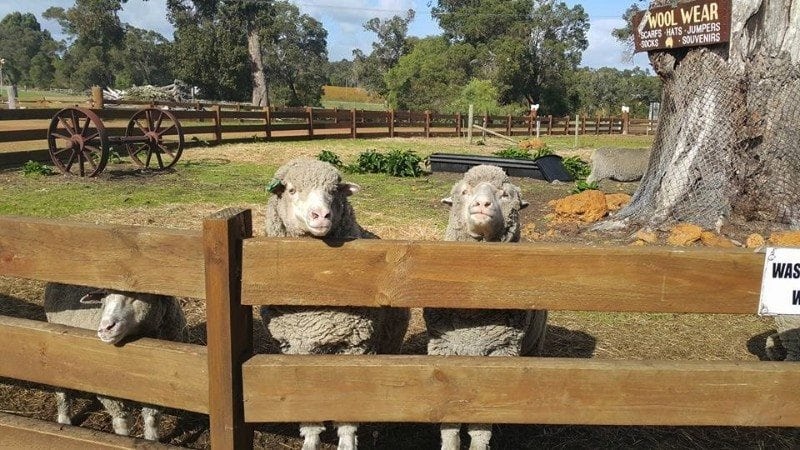 The Stick Shed, Victoria
Few small towns can boast even one heritage-listed attraction, but Murtoa, near the Grampians in the Wimmera Region of north-west Victoria, has three (and a population of under a thousand)!
In addition to the Water Tower Museum and the oldest native street planting in Victoria – featuring a double row of Kurrajong trees – there's the amazing Stick Shed.
It's a massive grain store, built in the 1940s using 560 unmilled mountain ash poles. It's 265 metres long, 60.5 metres wide and 19-20 metres high.

Stilla's Western red cedar sheds
Our sheds are designed and made in Australia, for Australian conditions.
They might not be historic yet, but if you get one we promise it'll change your own little part of the world for the better!
Give us a call today on 1 800 STILLA (784 552) or contact us via our website and let's get you a shed that will make your Aussie backyard great.